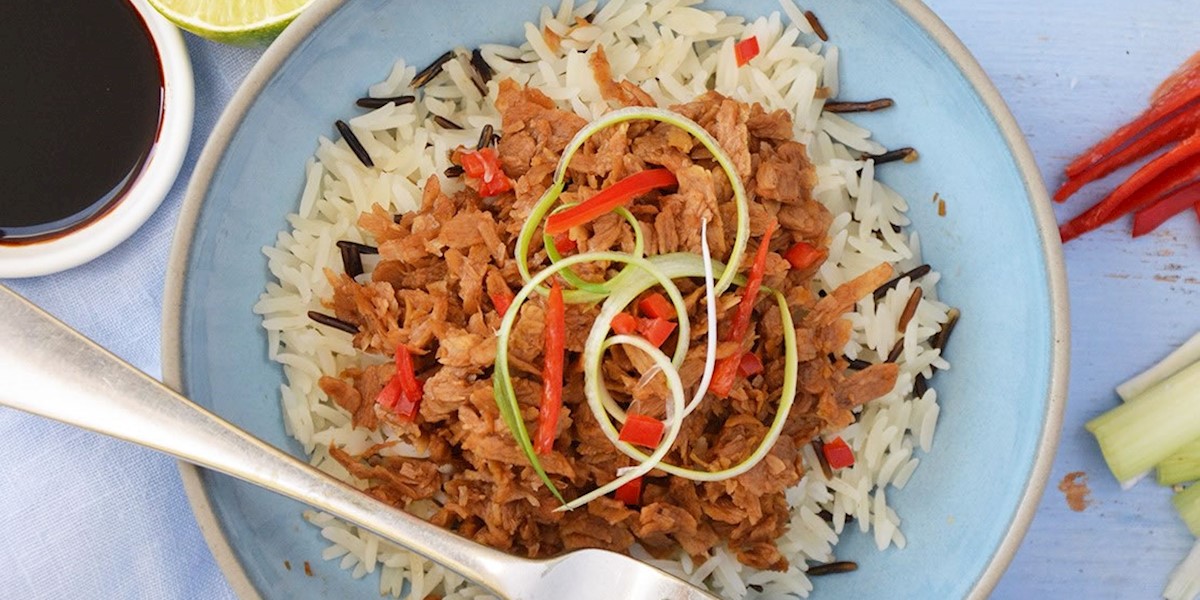 Why not try one of our latest products, the Vegetarian Shredded Hoisin Duck, flavoured with garlic, ginger, fennel, black pepper, aniseed, cinnamon, cloves and malted barley. Our Shredded Duck can be used in multiple ways, please see a few examples below and find the recipes in Our Kitchen.
Liven up your meals with our meat free take on Hoisin Duck. The fully flavoured and wonderfully tasty Shredded Hoisin Duck cooks straight from the freezer and pairs perfectly with sweet honey and fiery ginger. You can have this mouth-watering dish on your table in just 30 minutes!
Add a dash of Asia to your mid week meal with our Vegetarian Shredded Hoisin Duck with Honey and Ginger or the Vegetarian Shredded Hoisin Duck with Sesame Noodles.
For more information such as nutritional values and ingredients, read here.